The Country Music Association Music Festival is happening next weekend, June 11-14, right here in Nashville!
We've been busy putting together gift bags for the stars of the CMT Music Awards. Their gift bags include a milk and a dark chocolate Colts Bolt, as well as a box of our manly Smoked spicy chocolate!
Some of the super lucky chocolate lovers include Carrie Underwood, Florida Georgia Line, Jason Aldean, Kieth Urban, Kenny Chesney, Lady Antebellum, Luke Bryan, Eric Church, Jake Owen, Sam Hunt and the Zac Brown Band! You're welcome!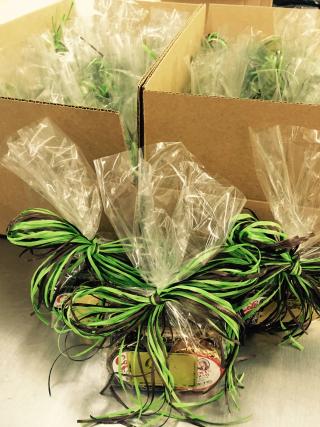 Here are the chocolates they'll be getting a taste of...
Colts Bolts
The Colts Bolt is the original chocolate made by Mackenzie back when she started the company in 1984. The bolt is made up of milk or dark chocolate, layered with peanut butter and whole roasted almonds.
}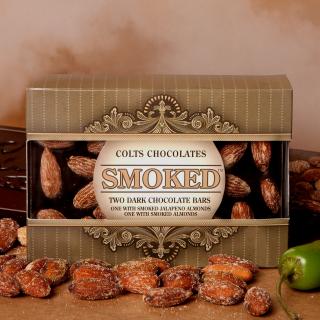 Smoked
Our Smoked chocolate is a combination of dark chocolate and smoked jalapeño almonds with a dusting of chipotle powder covering the top.